Featured Vacation Rental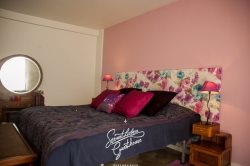 Licor de Amoras Silvestres Bedroom, Sleeps 3, Private WC; Frontal River View
Sweet Lisbon Must
Discount Book
Don't miss the discounts and offers we have for you.


Reviews for our Guesthouse
Sweet Lisbon Must
Discount Book
Don't miss the discounts and offers we have for you.


Privacy Policy
Sweet Lisbon Cosy Holidays® takes very seriously the protection of its users privacy. The information collected about you is used only as permitted in this Privacy Policy. This is our Privacy Policy, but please note that if you follow a link to another web site you're no longer covered by our standards.
Your personal data will be used to provide and promote our website, to provide user support and for other purposes referred to in this Privacy Policy. We will also use the personal data provided by the users to contact user from time to time with updates or critical information as well as other messages that are strictly related with the service we provide on the site.
If you have an account on the Site, we must always be able to e-mail you operational information about your account and your use of our services.

Your personal information is not shared with third parties, except:
1) where a third party performs services on our behalf and has agreed to keep such information confidential (such as the owners of the properties we don't manage)

In the event that we or the Site are acquired by a third party, your personal information may be transferred to any such acquirer.
Newsletters
As a member of the Site, you will receive our "Owner" newsletter, which is an integral part of the service we provide.
Traveler
users of the Site will be given the option to receive our "
Traveler
" newsletter when they registered with us. Users may cancel their subscription to these newsletters at any time.
Surveys
Surveys are another method by which we gather information about our users. From time to time, we request users' input in order to evaluate potential features and services. The decision to answer a survey is completely yours. We use information gathered from surveys to improve our service.
How do I stop receiving marketing communications from you?
Contact us online
Changes to this Privacy Policy
We reserve the right to change this Privacy Policy from time to time, and post the new version on the Site. When we do so, we will notify you of the fact on the main screen of the Site, and the new version of this Privacy Policy will take effect, and will govern all Site services and your relationship with us, commencing one month after the date of posting;
How long will we keep your personal data?
We will retain your personal data only as long as is necessary for the purposes to which you consent under this Privacy Policy, or as is required by applicable law, and then we will delete it.
Disclosure for legal reasons
Your personal data may be disclosed if we are compelled to do so by law, or receive a valid, legally compliant request by a law enforcement or governmental authority.